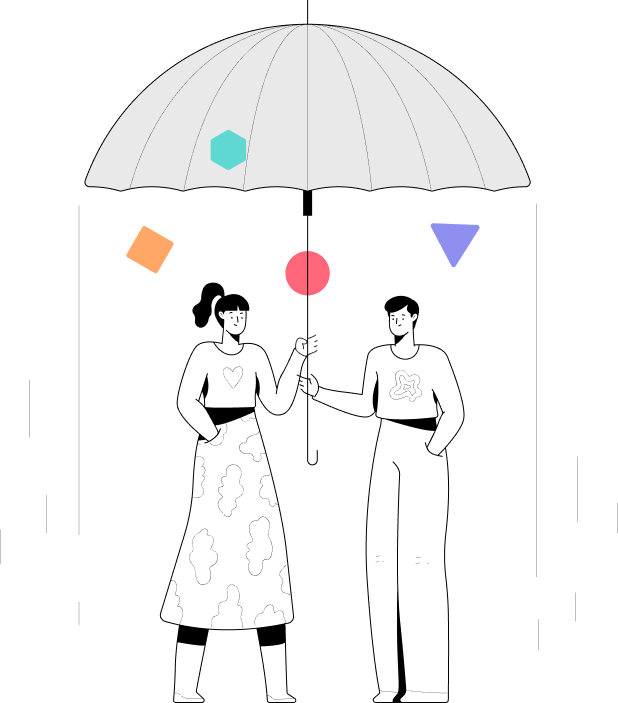 Working together
Our Way
White glove service for every customer. From discovery to reporting, we work with you every step of the way.
We have spent the past two years developing our own proprietary software for building interactive guides.
Our guides replicate the decision-making used by your top customer service agents—online, on-demand, around the clock, and across every digital touchpoint.
Made in Canada, informed by decades of digital agency experience, and trusted by government & global brands.
Process
Our bespoke software allows us to move from ideation to production at an extremely rapid pace. With an intuitive interface that allows us to quickly model and validate assumptions and
1
Discovery
We work with you to understand your business goals and the problems you are trying to solve using Design Thinking Workshops - a human-centric requirements gathering methodology allows us to deeply understand your organizational and customer service needs. We will also help you identify the best use cases for Manyways.
2
Design and Build
Over the course of one or multiple live design sessions, we journey map the customer experience you desire. We will then build a quick prototypes of your interactive guide, test it with your target users, and iterate on it based on feedback to allow for a rapid and iterative process.
3
Launch and Iterate
With our embed-anywhere technology, going live is as simple as copying and pasting a snippet of code. We will work with you to launch your interactive guide and iterate on it based on analytics and performance reporting.
Your customers want answers now.
And they expect it to be easy, and online.
Lower barriers to brand interaction.
Provide a flexible and streamlined guides that help customers navigate through complex processes with ease. With the ability to take user input and provide real-time data lookups, along with the option for email and SMS delivery, allows for a personalized and convenient customer experience that is tailored to each individual's needs.